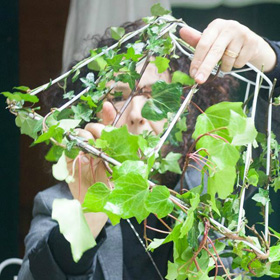 Lieta
down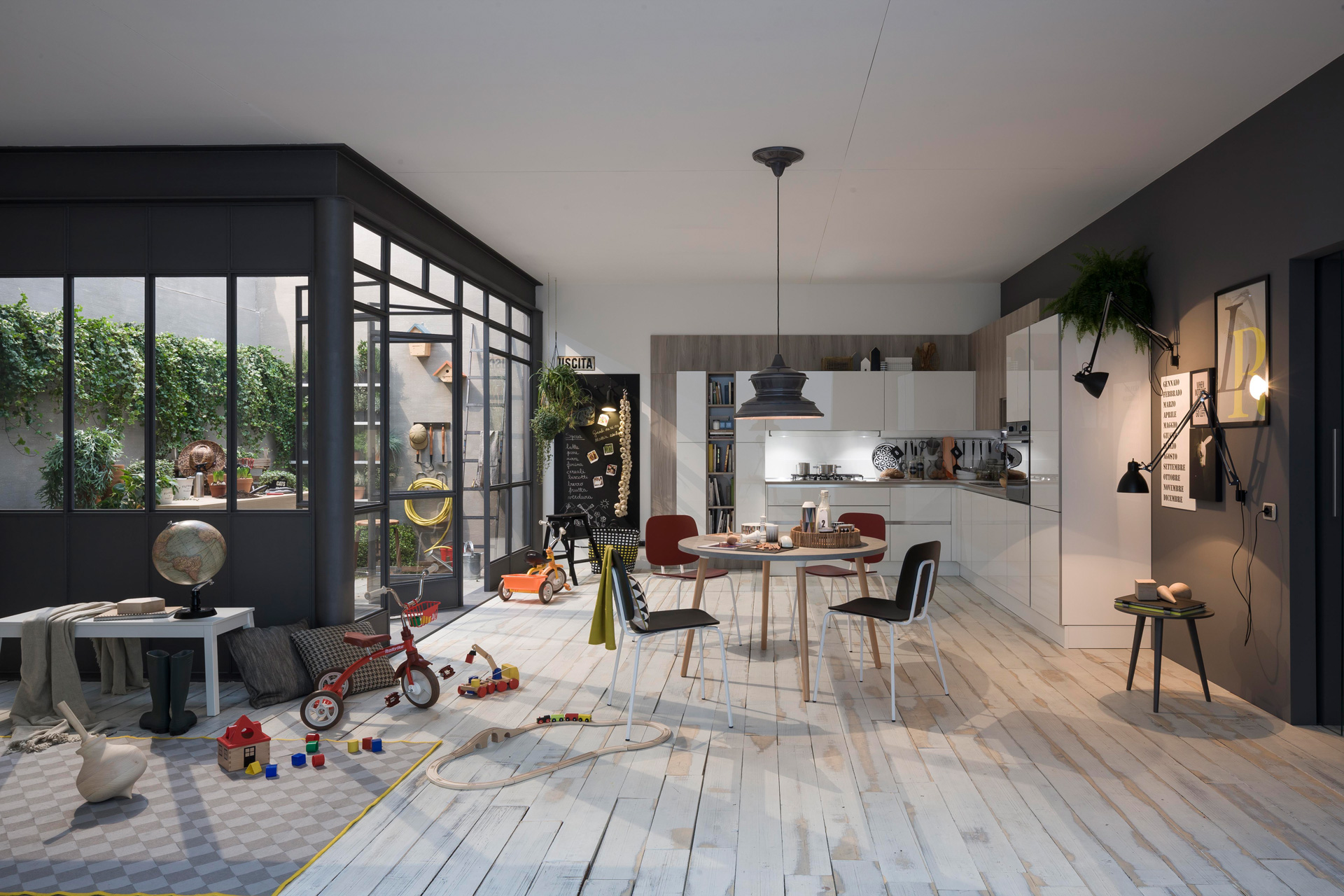 Hi, I'm Lieta!
If you love plants and flowers, and you want to bring a bit of nature into your home, you can decorate tables and shelves with these little knick-knacks that are quick and easy to make. It's a simple idea that costs absolutely nothing. With it, you can convert a simple plastic jar into something creative and original.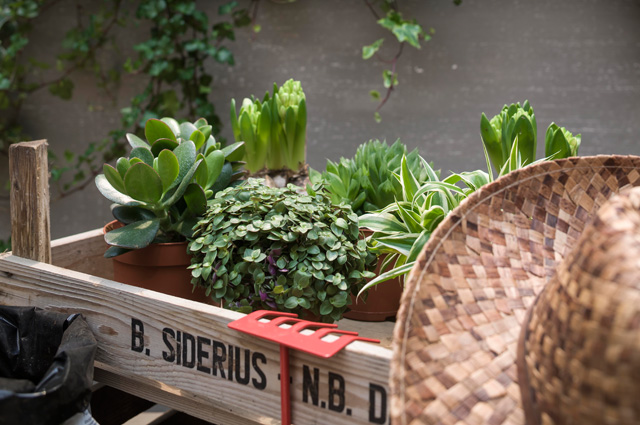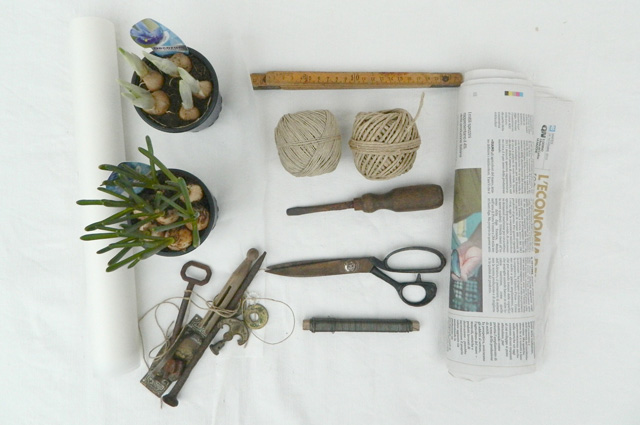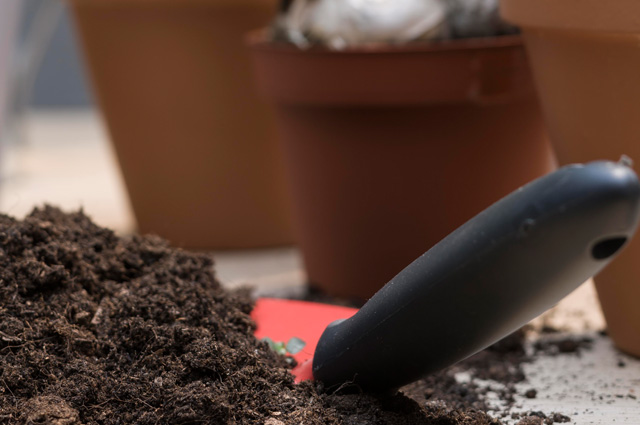 Material:

• Jars with bulbs in season
• Wax paper (you can put in the oven)
• Newspaper clippings or paper with colourful patterns.
• Hemp twine.
• Vintage locks or other metal accessories.
• Scissors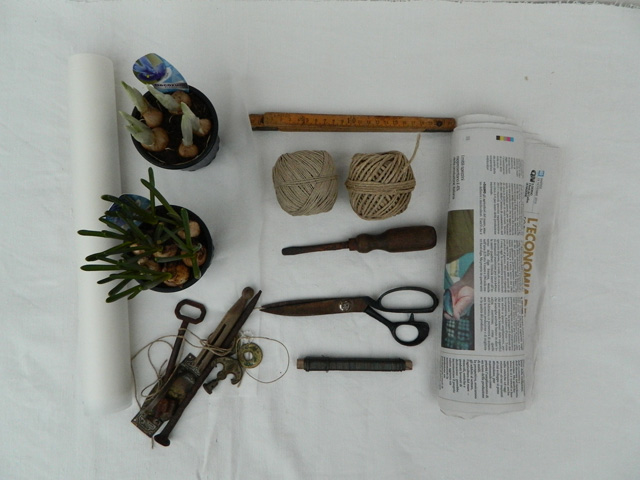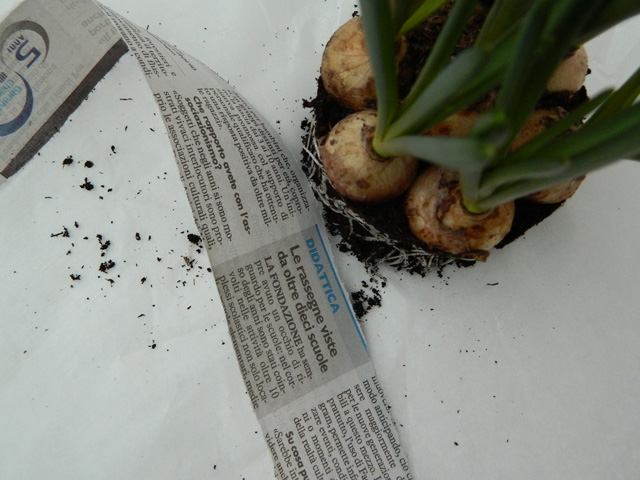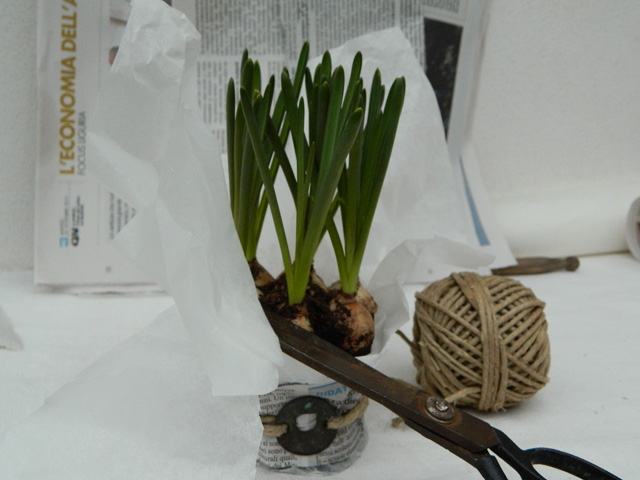 Execution:

• Remove the container from the bulbs and wrap them in the wax paper.
• Surround the jar with a strip of paper (such as a page from a newspaper) and tie the twine where the lock ring was formerly inserted.
• Remove the excess paper at the bottom of the bulbs.
• To ensure blooming, be sure to keep the soil moist.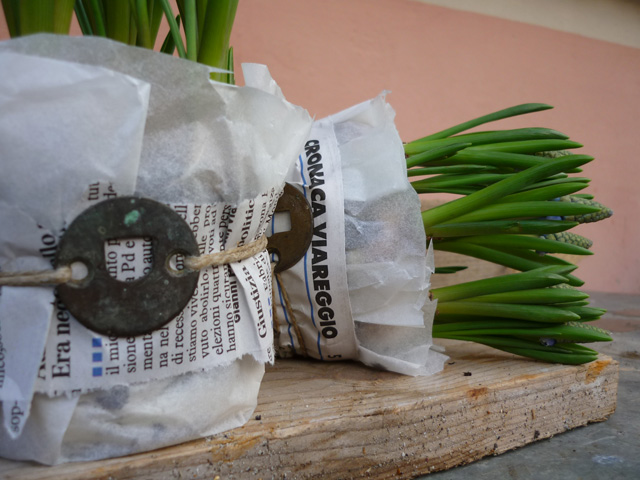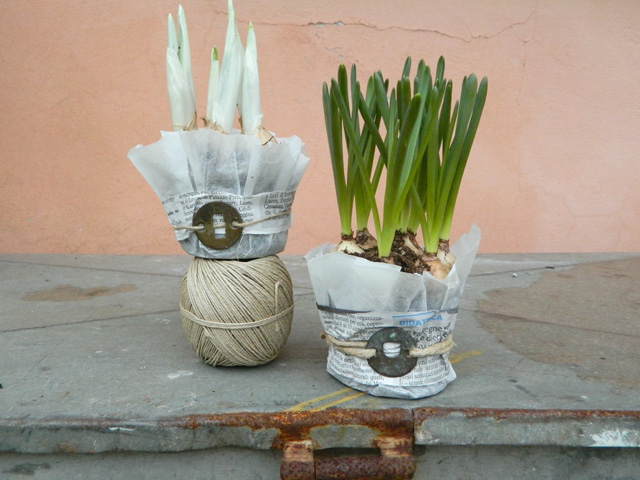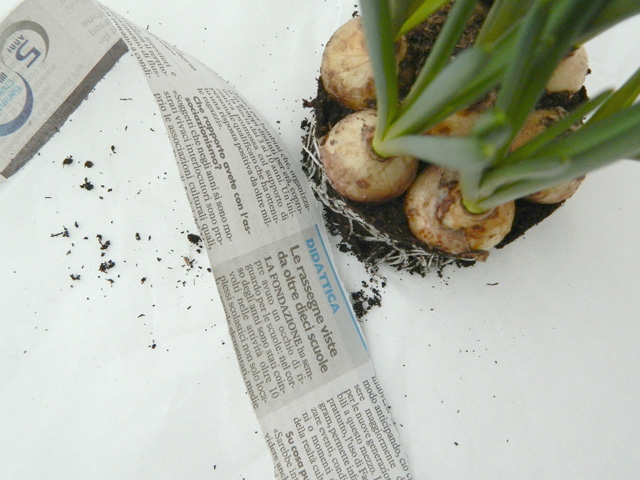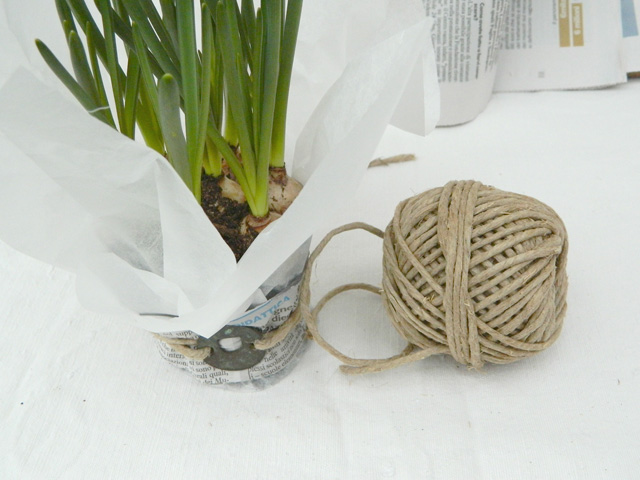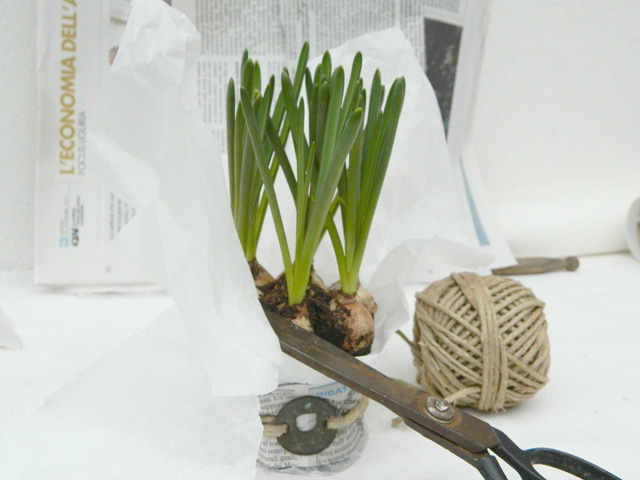 Choose a large jar with several bulbs if you have lots of space to beautify, or smaller jars with a single bulb for arranging here and there.

Bulbs are already attractive as is, but they'll be even nicer when they bloom in the spring and release their scent all through the house. Want a tip on making them bloom early? Leave them in a cold, dark place for a few weeks, then put them into jars with dirt covering them three-quarters of the way up. Finally, set them in a warm place with lots of light. Water every four or five days. They'll bloom in no time!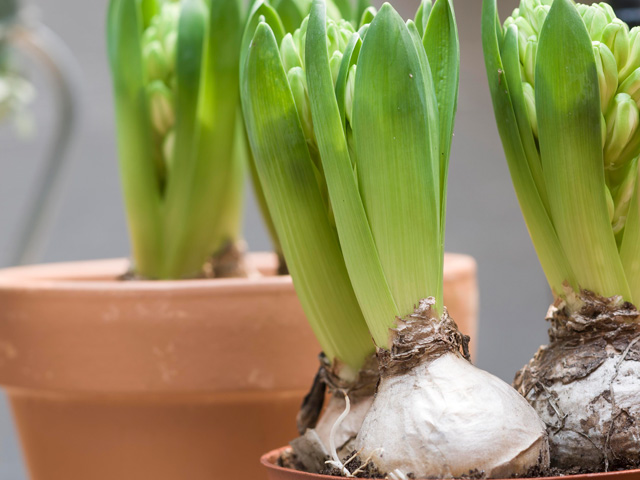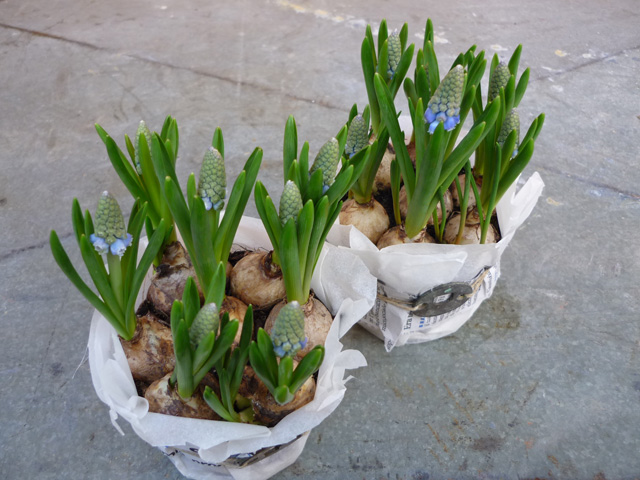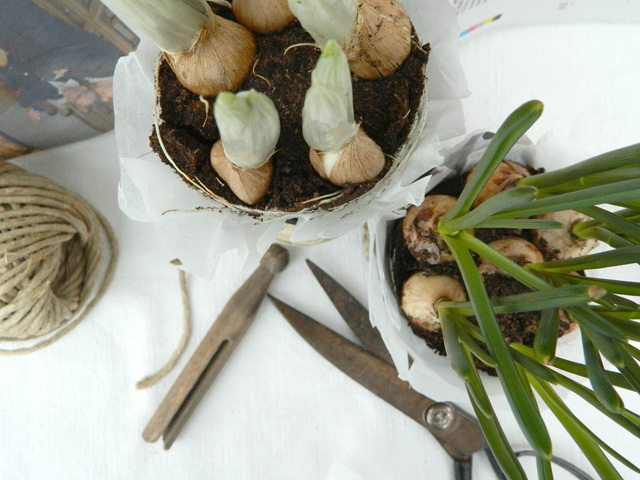 To decorate the jars, try replacing their metal accessories with small wooden items for a more natural effect.

You can use the same technique to cover and embellish any container, tin can, faded bowl or old vessel, and give it a new lease on life!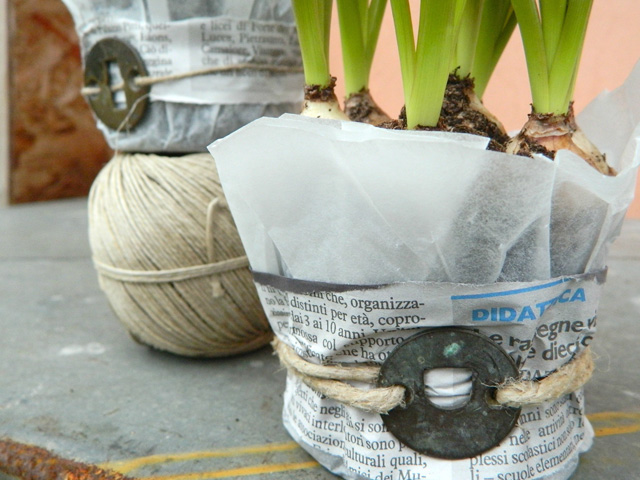 Lieta always worked in fashion, but since she attended some workshops for Floral Arrangement she developed a growing passion for flowers, creating and developing new techniques and styles.