Quick Design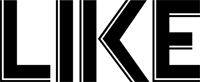 Quick is the embodiment of our seeking for moments of joy during our daily life, the knack of finding oneself in the right place at the right time; in this way we can bring a new excitement to day-to-day events by applying ideas and solutions that are essential, practical, prompt, accessible and innovative.

Solutions that, while simple, are the fruit of a design process which leaves nothing to chance.

The world of Quick Design focuses on the project and on the designers in blending creative simplification with innovative functional design. The key words in the development of this new and less restrictive design paradigm are immediacy and customization.
down